I last had the practice nurse de-wax my ears with a machine that pulses water through a fine hole in a bent tip for ear access. She did miracles.
Post covid practice nurses no longer do this procedure, so opticians are rising to the opening and in Scarborough its £60. Sam went as did Diana, so we're £120 down of the money I provide.
So I had a look for one of these machines…..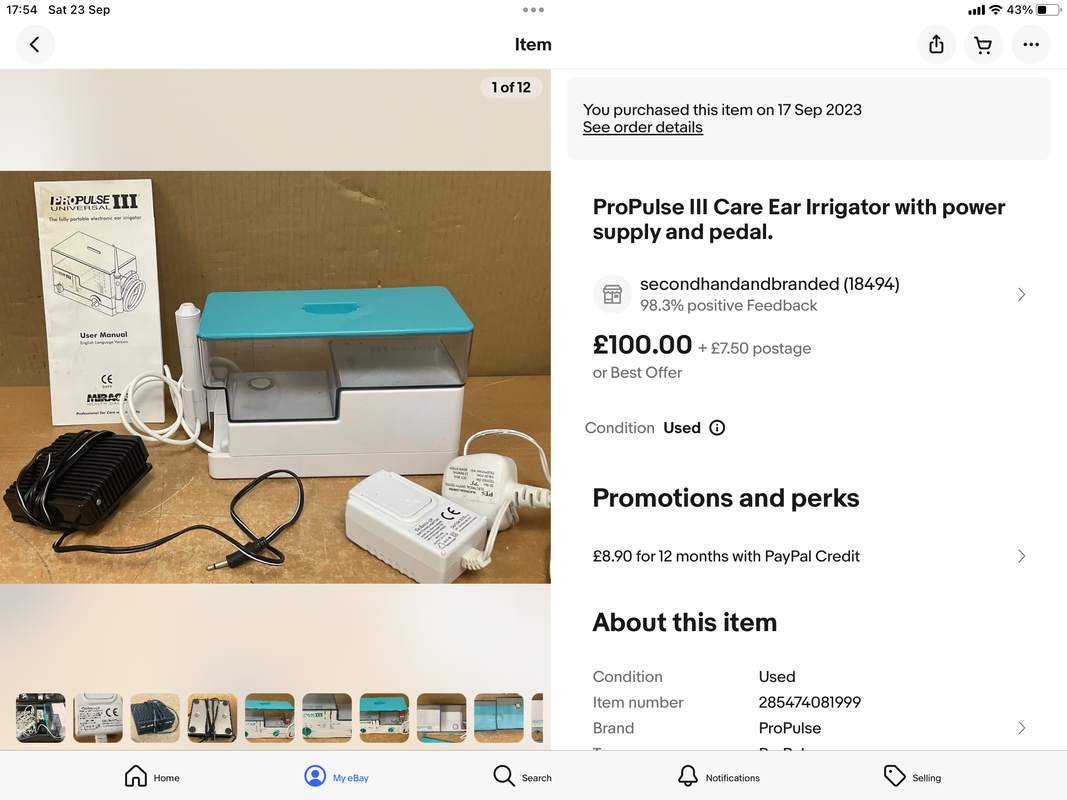 Just used it, and it was same result as last time.