I have a pair of silvered AEG st shaped like RFT. The base is unknown to me. The vade mecham has the pinout. There are 6 pins all around the perimiter equilaturally placed and equal size. There is a locating ridge right along the base of the valve. The pin centred there is anode, filaments either side, next two pins nc top pin is grid. No idea what base is called, unlikely ever to find one. So I'll make a a pair.
Yes now Ive found them, looking for 807's. Came up trumps. They look nos.
Vade mechum and Franks tube data for rft Ed has the basing but not the name of it. Bound to be European. But never seen it before. Not British.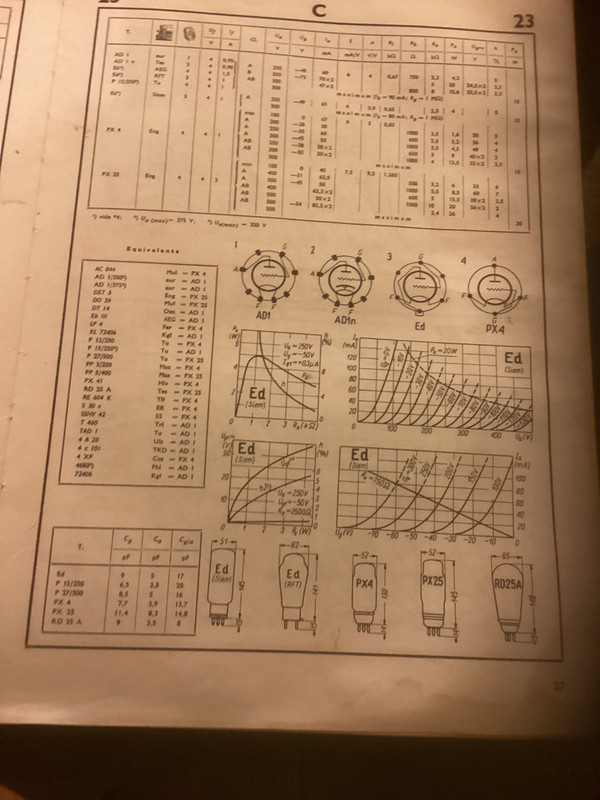 I have one ad1 with the loctal base and another with a px4 base. Both structured differenly inside too. I was going to build with those, but I thnk I'll build with these Ed's as they are equal.
Might take a long time though!