I made up a little Reverse RIAA pcb based on this design:
https://hifisonix.com/wp-content/upload ... e-RIAA.pdf
- I did it for through-hole components as I'm still not into this whole SMD soldering thing. As usual with my stuff, PCB came from JLCPCB and box from Schaeffer using their U-box script that I've had previous success with.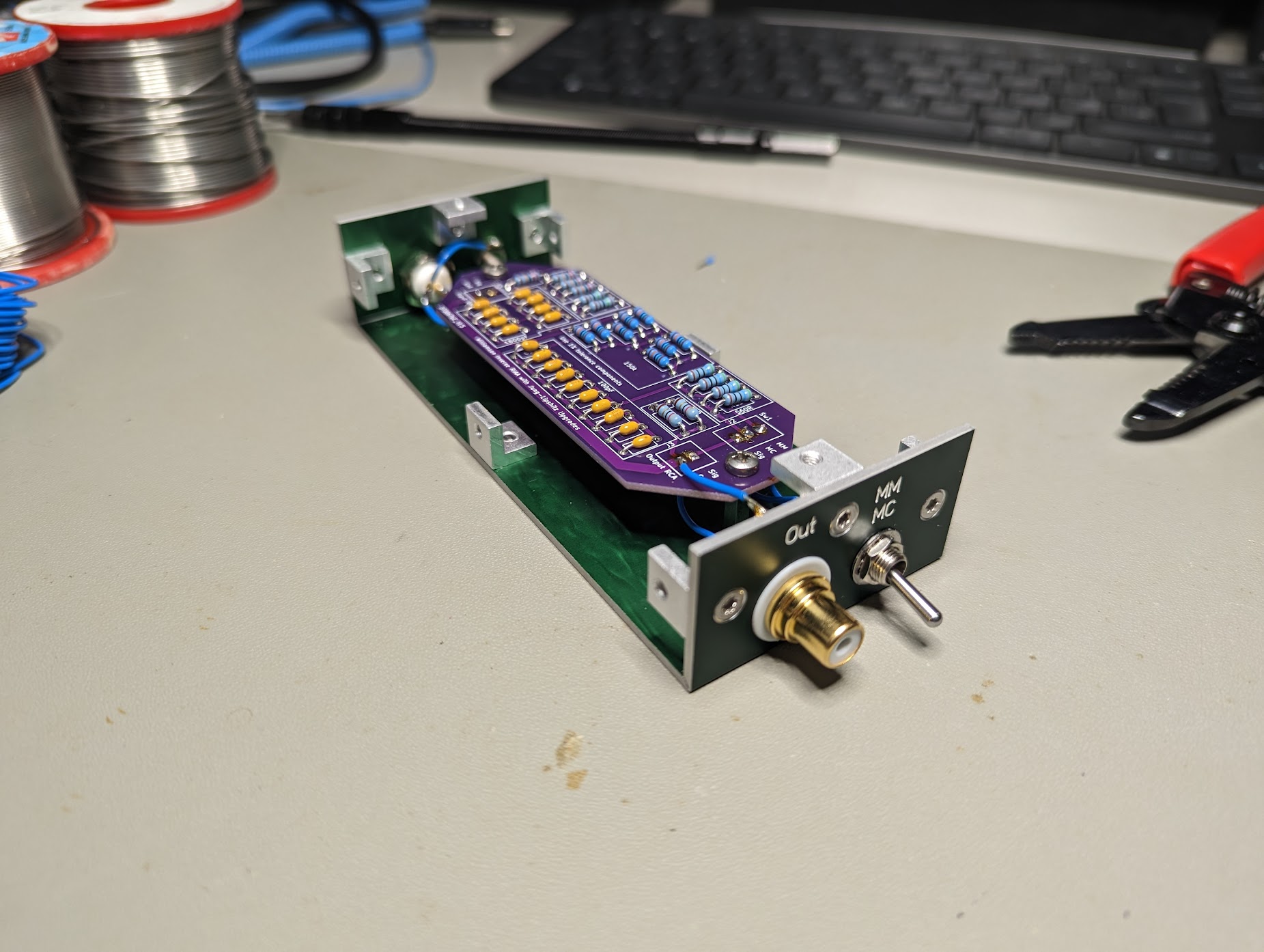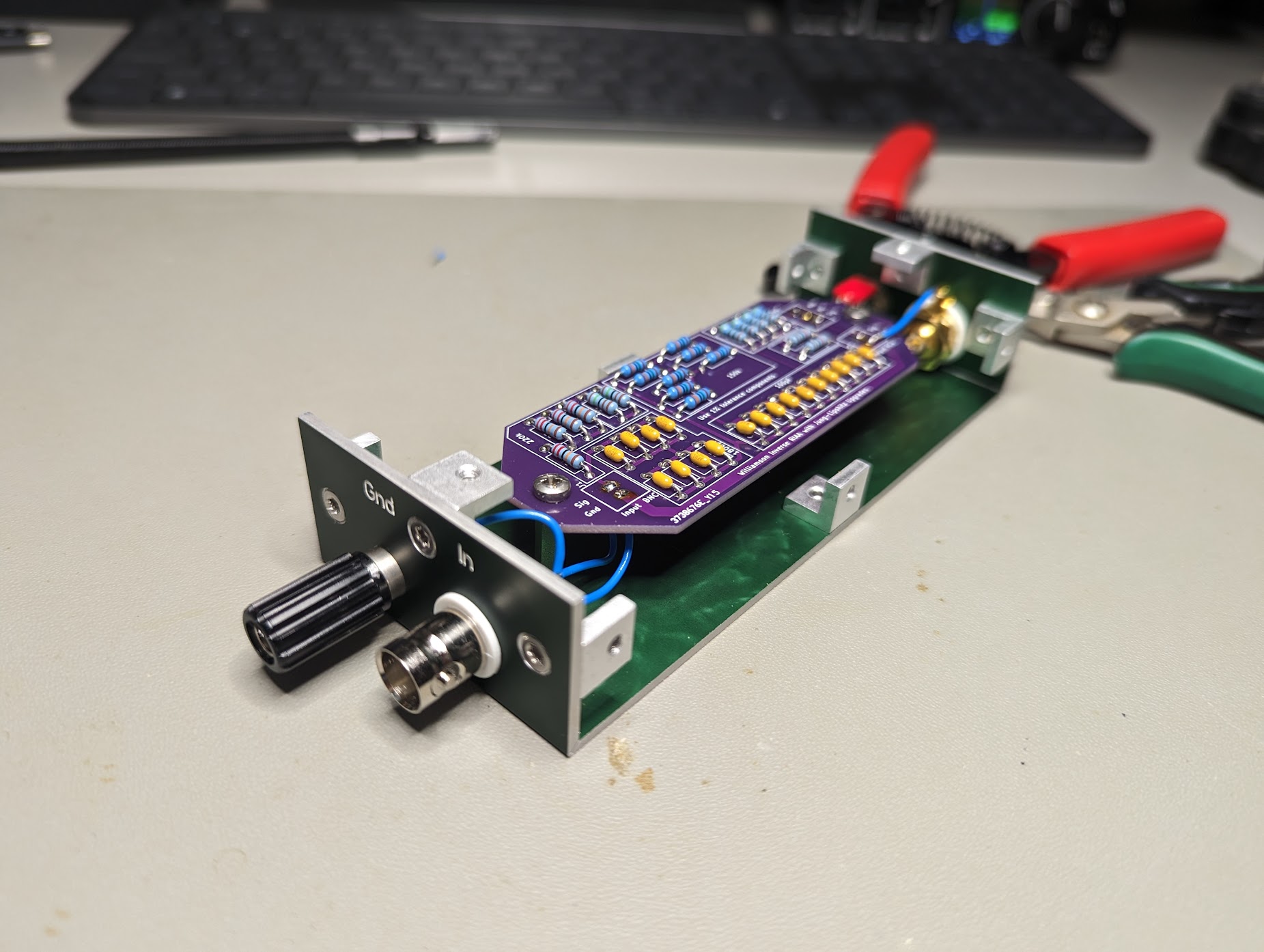 By the way, that's not a scratch, it's a cat hair...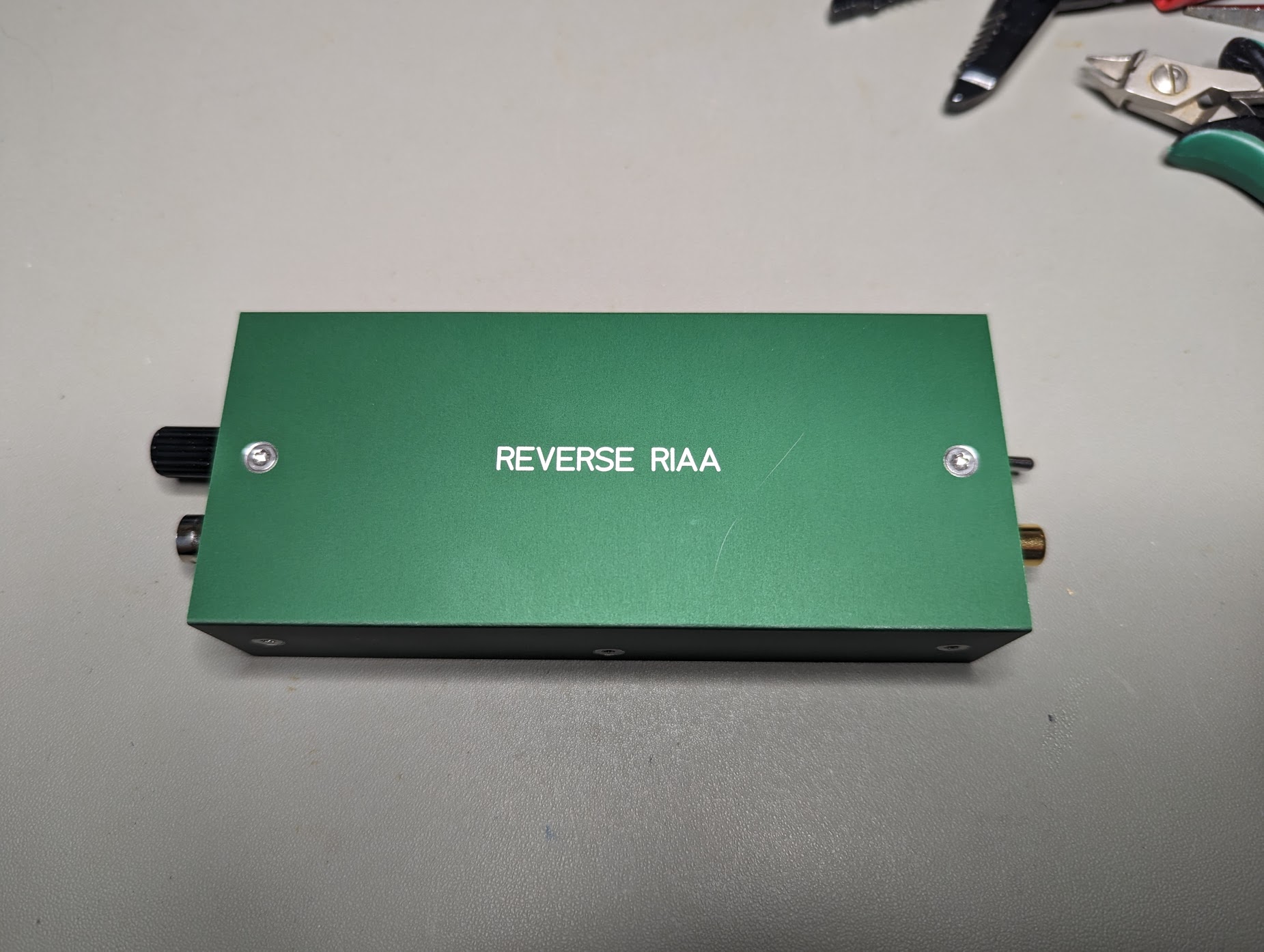 I used it with the Analog Discovery 2 to measure the frequency response of the Whest PS30RDT which is specced to have ±0.2dB accuracy from 18Hz to 22kHz. Interesting to see the difference in the shape of the curve between left and right channels. The left channel looks like it deviates very slightly from that, more like ±0.25dB accuracy. The right channel is within spec.
Left:

Right:

So, that seems to indicate the reverse RIAA circuit is working as it should, I'm happy with that. Of course, what I really want to measure is the output of the Pete Millett stage which seemed fairly down on treble when demoed at Owston. Problem is, I don't have an easy way to interface male XLR to female BNC at the moment.
Although thinking about it, might be able to bodge something with an oscilloscope probe...