Social Sevices have been notified
Posts: 8247
Joined: Mon May 21, 2007 9:42 pm
"Two things are infinite, the universe and human stupidity, and I am not yet completely sure about the universe." – Albert Einstein
Social Sevices have been notified
Posts: 8247
Joined: Mon May 21, 2007 9:42 pm
Roxy giving body language to say "I own this" or is she saying "ooh that's nice heat"
So gm70 no good in gk71 base. Either need 813 base (which I have) : carefully drill out one ceramic hole.
Or scout eBay for gm70 bases, These look good.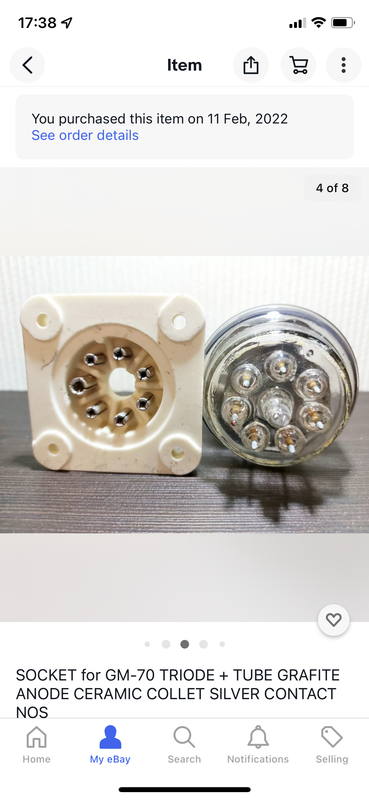 I presume you solder to the silver sockets' anyone?
Had to buy with graphite gm70. £108 total delivered and taxed take off £68 for cheapest pair of gm70 elsewhere = £20/base.
Yes, worth it.
"Two things are infinite, the universe and human stupidity, and I am not yet completely sure about the universe." – Albert Einstein