I thought I'd start a new thread for the build. Here's where I'm at so far.
To recap, here's the schematic. It's a version of Lynn Olson's "Symmetric Reichert" which I don't think has actually been built. The coupling cap values have been increased and the driver valve stage swapped out for 6V6's in triode mode.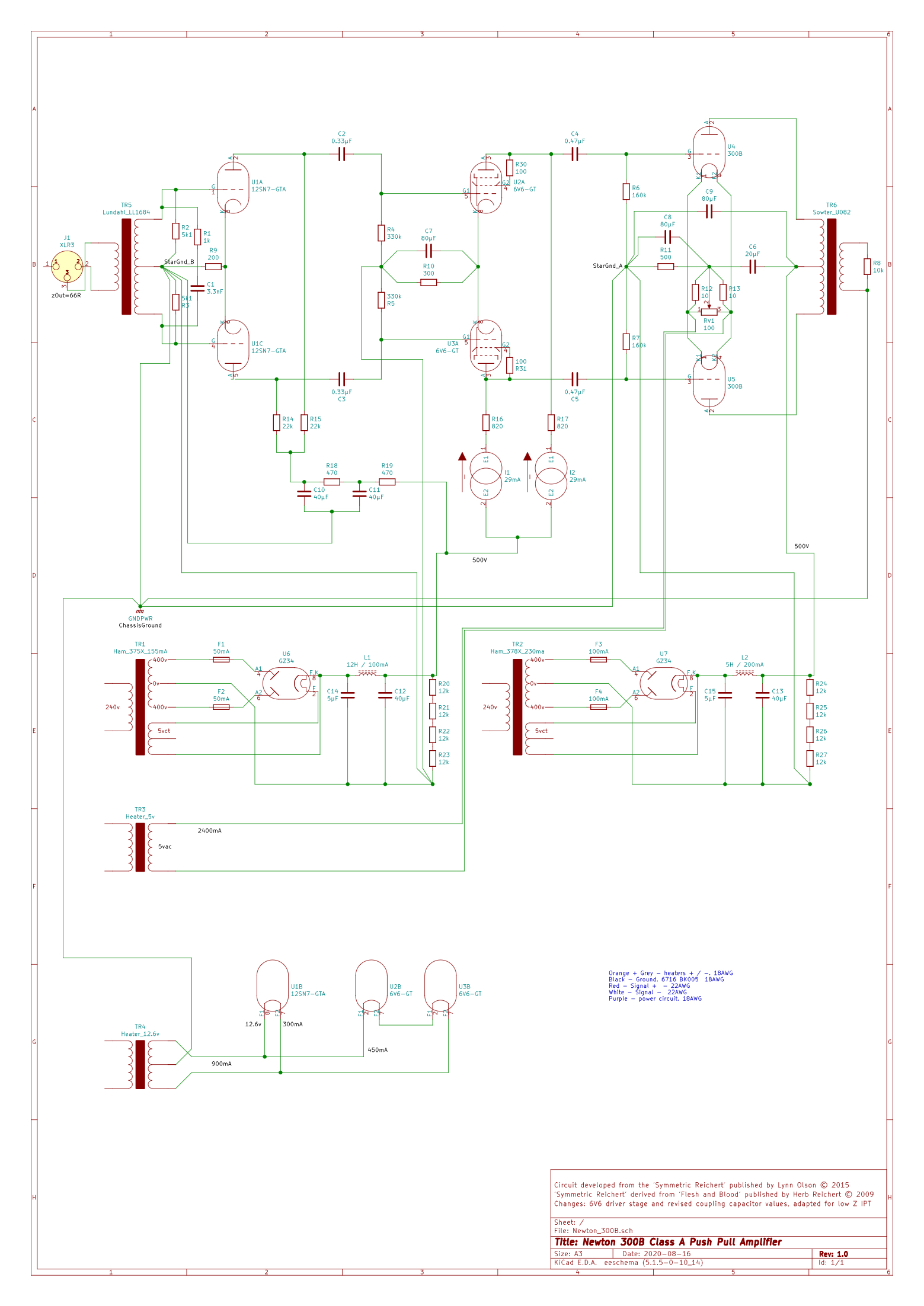 Here is an initial artists impression of how it's expected to look when built (note there will be some ventilation slots but I'm anticipating no visible screws other than those around the edge. Ant is going to do the wood surrounds and transformer covers for me, although I've yet to clear the latest design version with him!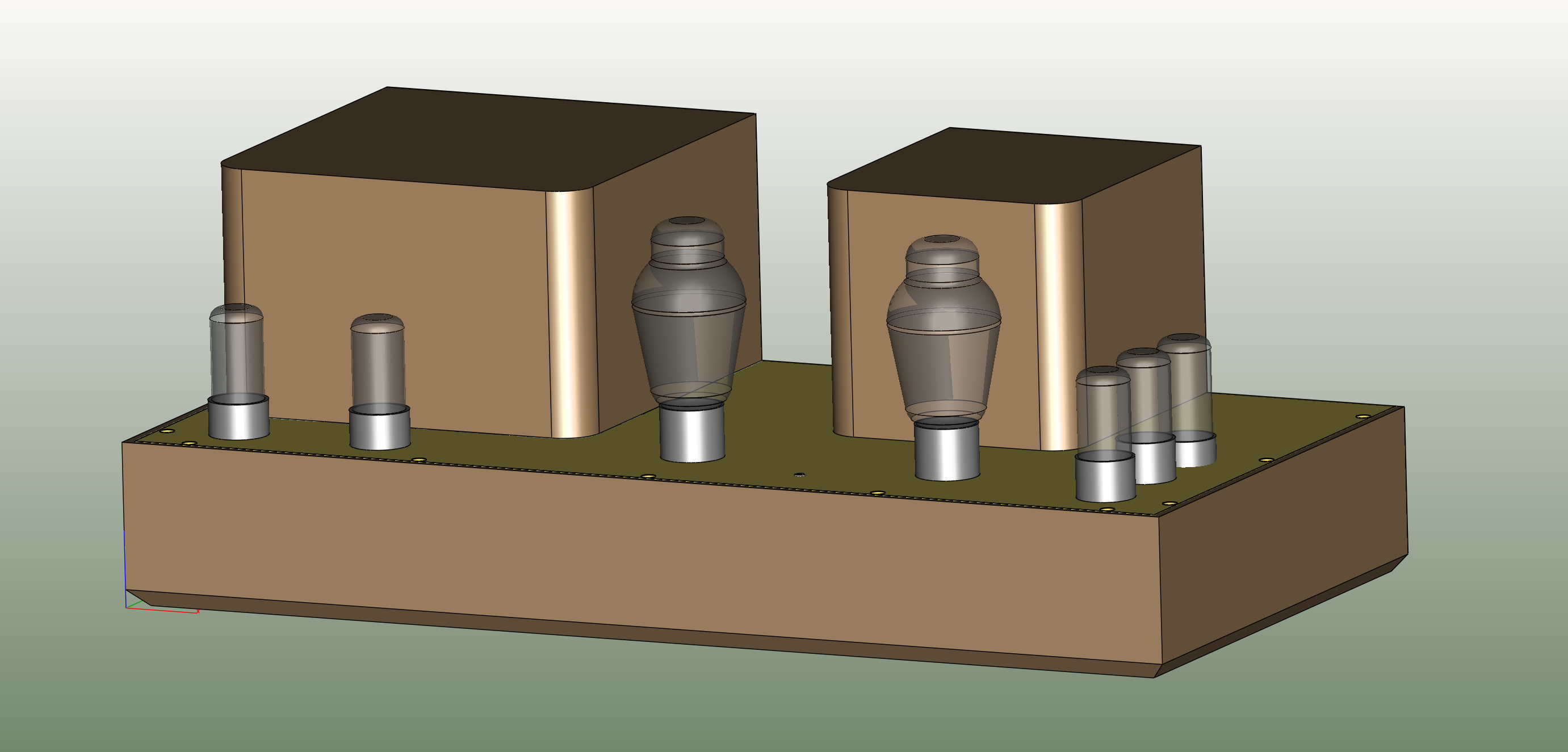 Here's the same with the wood casing stripped away showing the position of the transformers on top, and some of what's underneath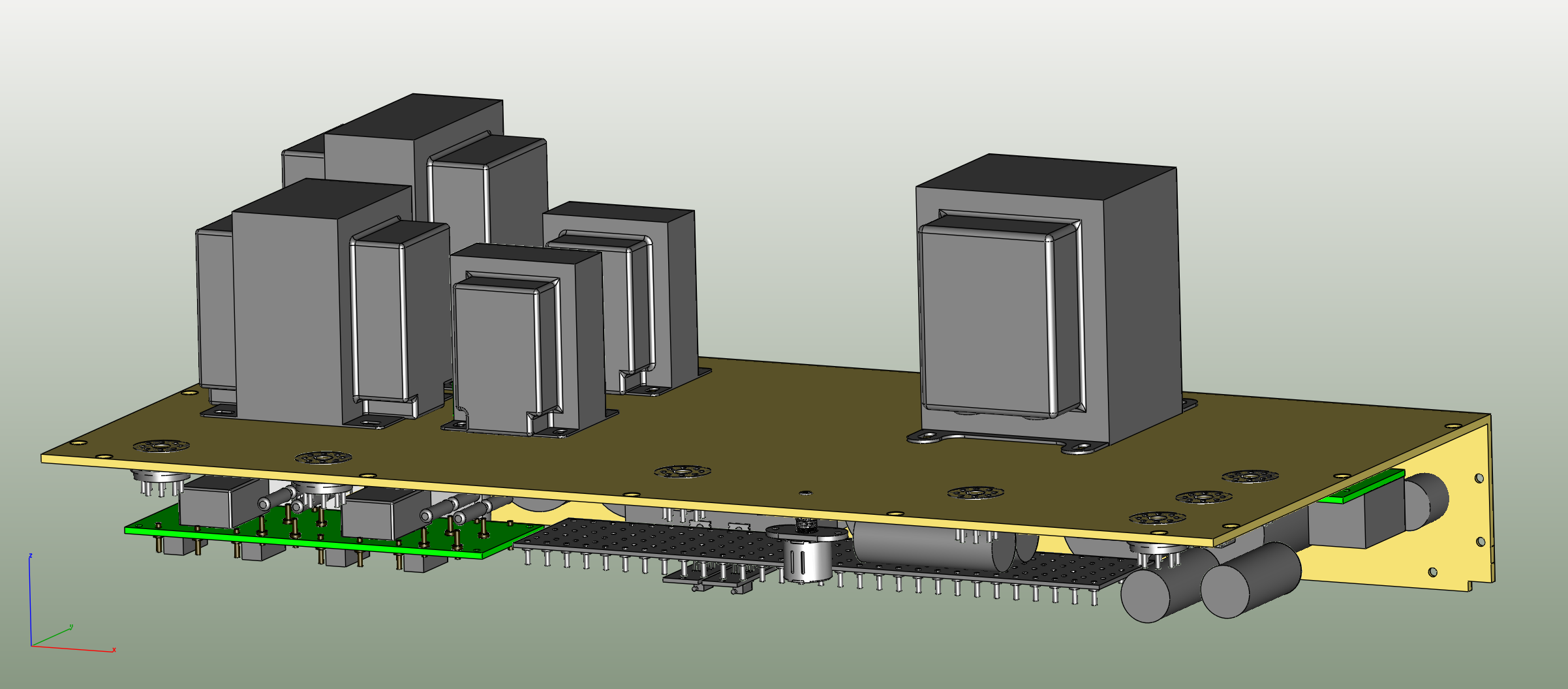 And here's a more detailed view of the inside. The main issue was figuring out how to fit everything around all those motor run capacitors. Each monoblock is about 2' wide by 1' deep and pretty much all the interior space is used.

Yes I know I have octal sockets in the 300B locations. The Teflon UX4 sockets I'm using however, have the same dimensions as a standard octal so it was easier for modelling purposes to use the octal socket I'd drawn out before.
I have all the transformers and chokes except for one back-ordered mains transformer, due to arrive in a few days. The HiFiCollective order is here too. Sent orders in to RS and Mouser today.
Next step, I need to drill out all the holes and figure out what spacers, screws and nuts I need.