All operating points chosen to kiss the 20% maximum dissipation curve.
Anyone who understands characteristic curves will have spoted that for maximum power and minimum distortion we need to use high impedance load and some Class A2.
Here are two examples to demonstrate the issue.
Load 4k5
Quiescent 450v -29v 0.03A
Maximum power requires +10 volts A2 drive.
Power output 3 Watts 2nd Harmonic distortion 6.73 %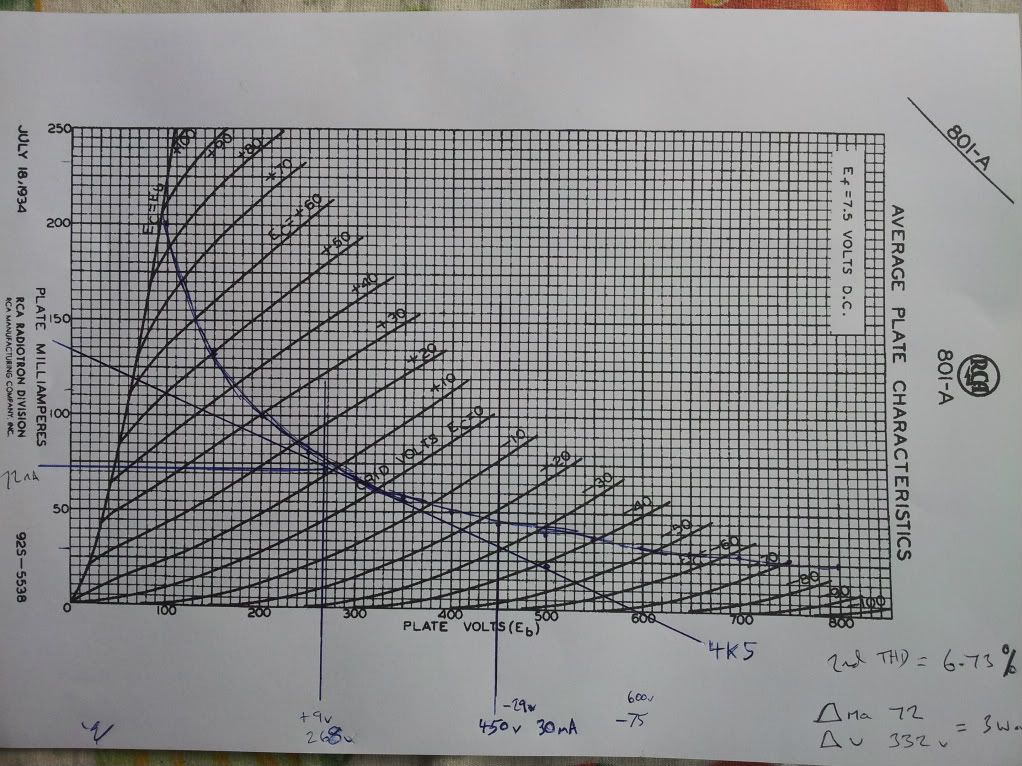 Let us see what we can do with a 7k loadline (because I have some 7k transformers) at similar sane voltages.
Quiescent 480v -30 0.04A into 7k
Maximum power requires +30v A2 drive
Power output 6.4 Watts 2nd Harmonic distortion 3.4 %
The proviso here is that in the effort to drive the grid positive 30v we don't add any distortion.