It's a PCB
. Actually a John Broskie
All-In-One
jobby. My only previous experience of PCBs was WAD PHONO II and PRE II, but this one is immense! 2.5mm thick and feels like quality.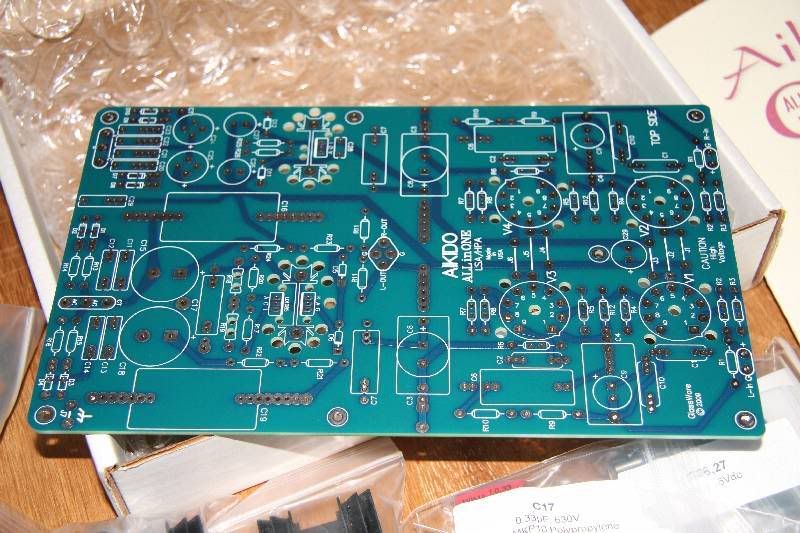 So why a PCB when I've spent quite a bit of time in the past breadboarding an Aikido headphone amp? Well convenience I guess. Not just the audio circuit bit, but also the PSU; when I was breadboarding I found it sounded much better with a series reg than a passive. But the series reg adds complexity and real estate. Ideally I wanted something that sounds decent for my occasional use, fits into a single box, and wouldn't be too involved to build as time has been at a premium of late.
Then John brought the All-In-One out with SS regulator and it sold itself
. It's dead easy to build, especially when I engaged my brain instead of doing it on automatic pilot! John supplies as many bits as you want which makes it even easier. I went with my own choice of resistors for the audio circuit, Takman carbons. Now I know I should have tried different flavours of resistor and caps to see which was the best, but frankly this project isn't about that at this stage.
So here it is fully stuffed whilst I was testing it.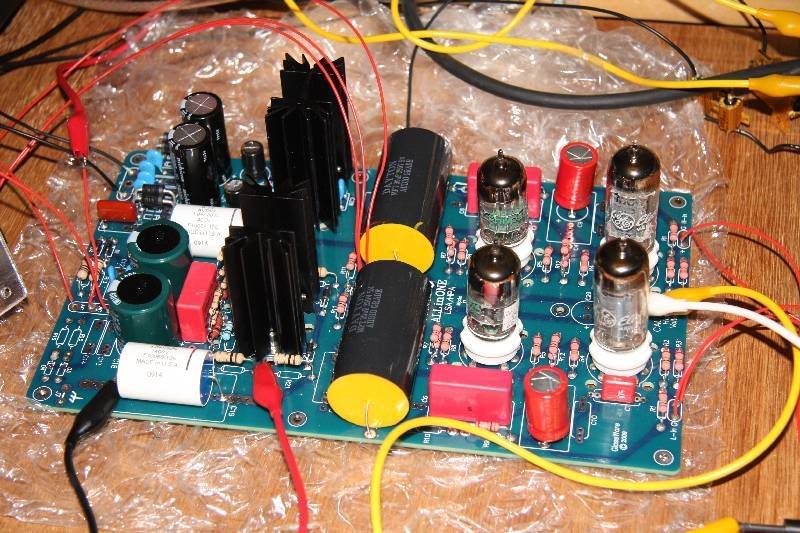 Listening for just 15 minutes last night the break-in was quite audible and was sounding really rather good; I imagine there's more to come too.
The plan now is to put it in one of the Italian aly/steel modular cases a few have used. But the heatsinks and 6CG7s are going to need some accommodating first...