Need to update this thread - just haven't had the time in the last week or so.
The new power management PCB has now been populated and installed into the AMB linestage along with the Silentswitcher. This component is now operating 'off-grid', unaffected by what might be going on in the mains.
To give some perspective on how quiet the Silentswitcher is, the regulated supply that used to power the linestage boards had a noise spec of less than 10uV. The Silentswitcher is specced to 0.2uV.
It wasn't very long ago that I would have heard the words 'switched-mode' and just NOPED my way right out of there. I even had a plan to build a linear supply for my music server at one point. The recommendation from Joachim Gerhard (of Paradise phono stage fame) prompted me to take a fresh look at it, and I realised that getting mains out of the chassis could in fact be a Good Thing.
Can I hear a difference? If there is, it's very subtle, I need to do some more listening, but I think there is a little less 'haze' - a bit like taking your glasses off and cleaning them. The linestage is a differential circuit so I'm not sure in reality how sensitive it is to tiny changes in power supply noise at the microvolt level. The key thing is that the infrastructure is in place for the upcoming DAC and phono stage. I suspect the phono in particular, with its use of RIAA inductors and step-up iron, will benefit from not having any mains near it.
Anyway, the all-essential pics. Before, taken a few years ago during the original build: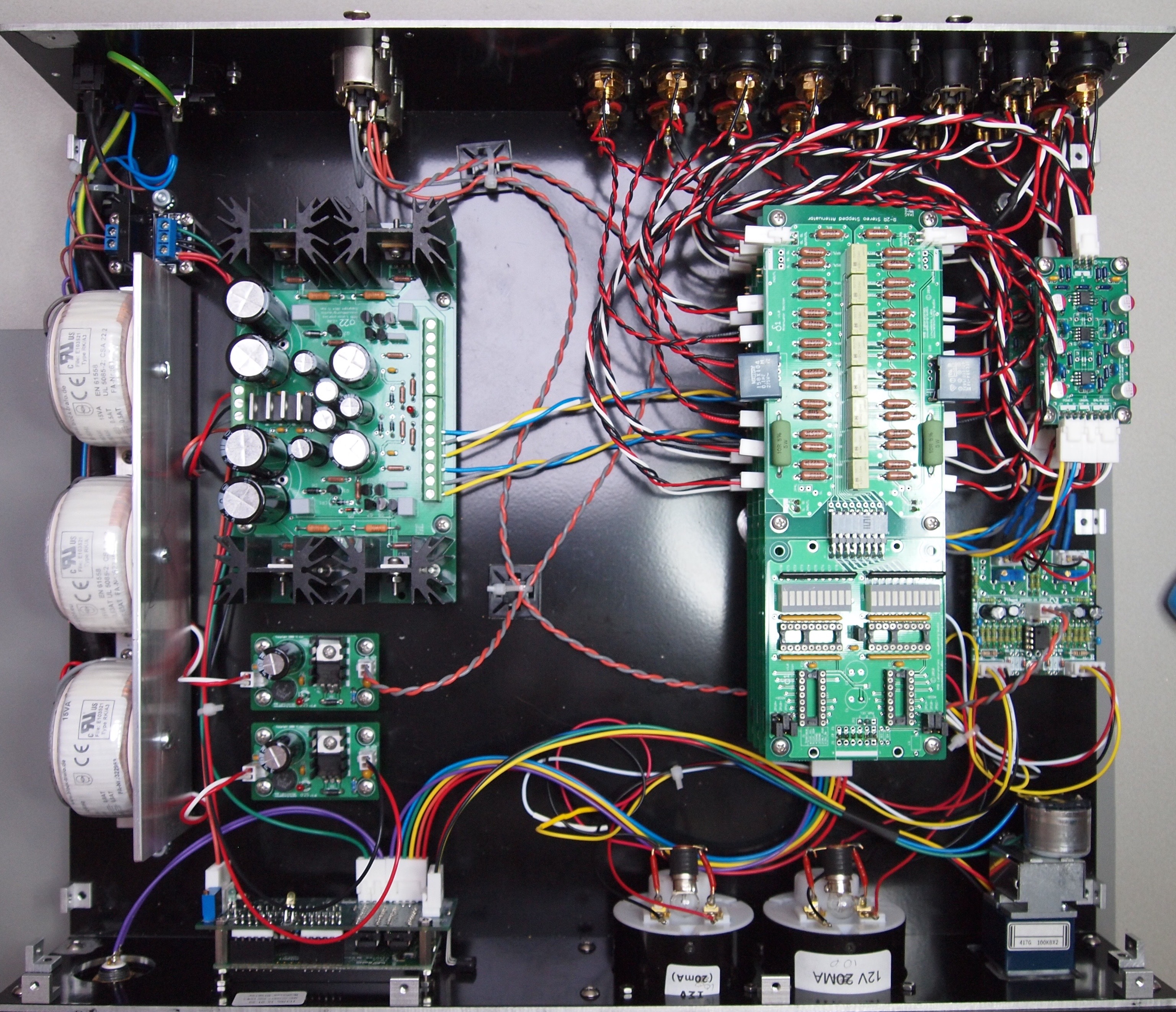 And after. This was taken 'powered on', note the meter illumination bulbs are lit, and power has been disconnected from the battery charging boards (just to hedge against any RF crap they might spew out). The two 3.7V lithium packs are connected in series to the SilentSwitcher and the XLR output socket that will supply the DAC and phono, but charged in parallel from the two charging boards at power-down. This way you can basically forget about the batteries, the whole thing takes care of itself automatically.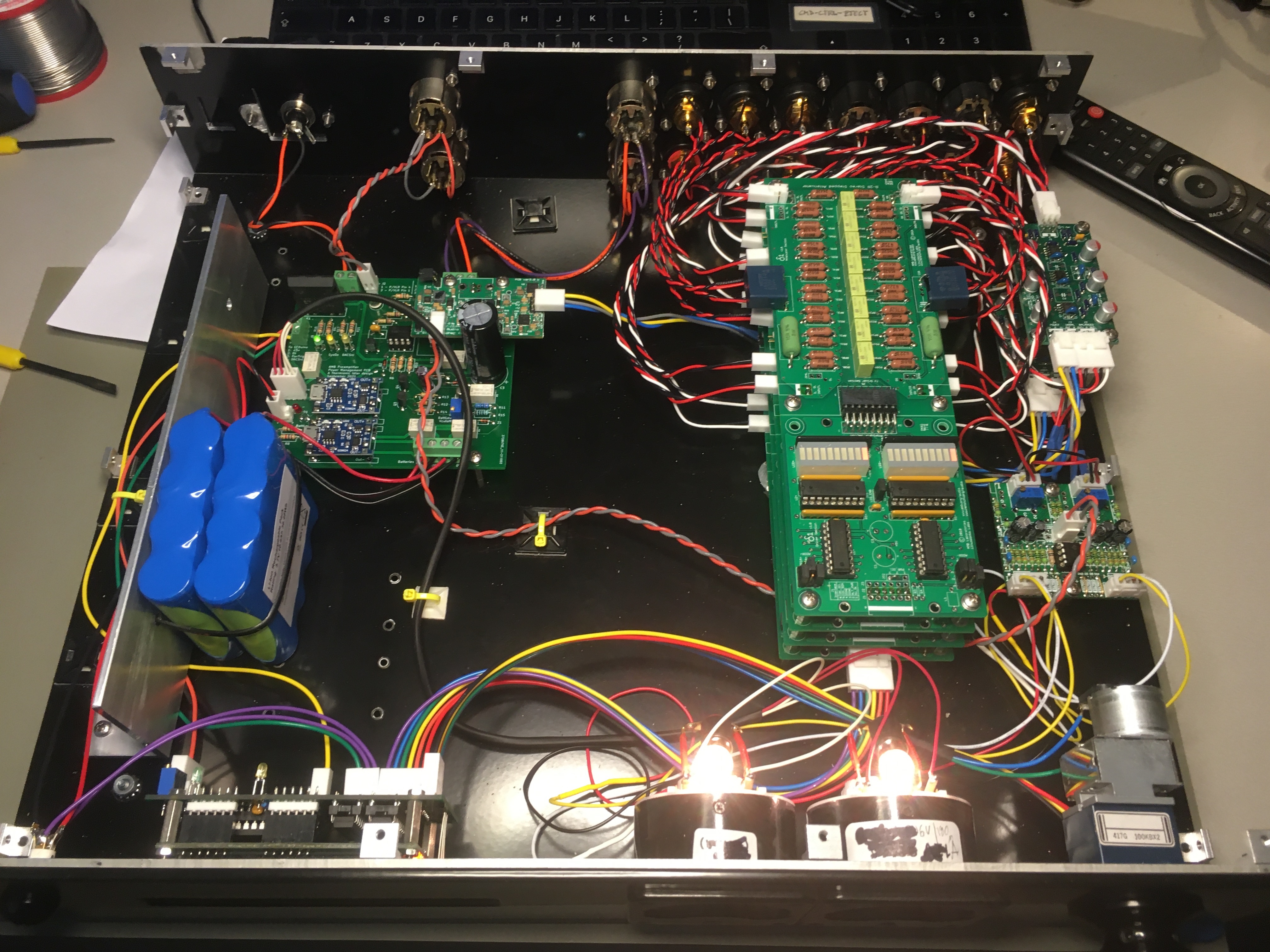 I also updated the software again to fix a couple of user interface things that were annoying me, and also to change the DAC source switch pin (see new yellow wire coming from the Arduino board) to go high on USB (server) select rather than SP/DIF. The reasoning behind this will become clear when I get to the DAC build...