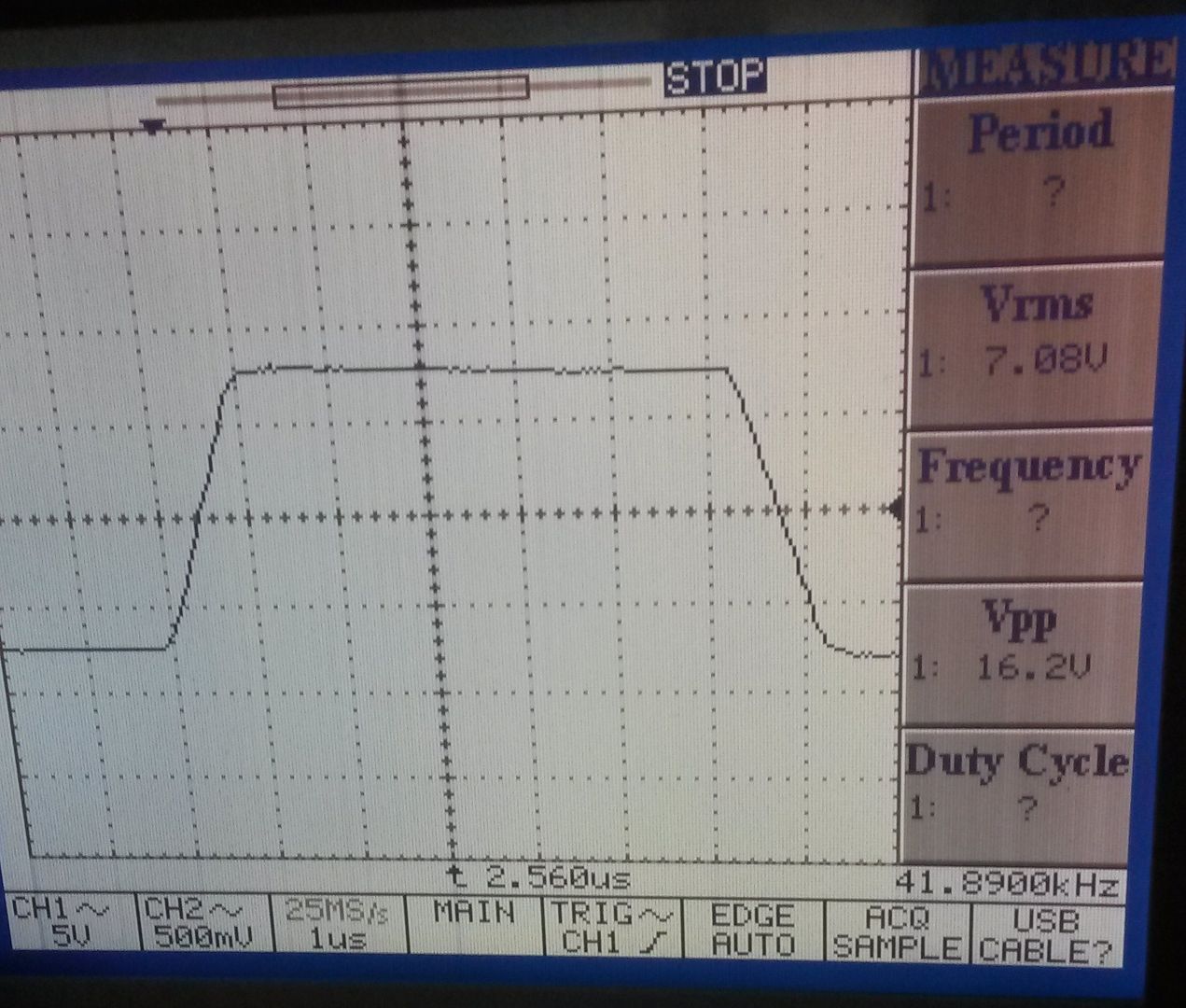 Slightly over voltage but not so far over as to worry with cheap valves like these.
No grounding caps. Now there is ringing, look at the jagged shape of the lines. This makes a fairly loud mechanical noise, no't know if it's inthe valves or the output torroidal transformer. I hope that will go when the filaments are earthed through the circuit. we'll have to wait. I hope parasitic oscillation doesn't fry up the transformers in the circuit. I am much happier now that this experiment is happening with cheap valves.
Now the test amp is going to be triode 1619 IT triode 1619 IT 6b4g, on a block of wood.