I have split this off from Alex's RH2a3 thread which has become the most diverse thread.
I was uncomfortable with the 40khz frequency and wanted to unwind the choke which sets oscillator frequency.
But I broke it instead. These boards are tightly packed.
So I took out the output transformer at the same time.
Now I have to buy a new electronic transformer. I think the choke could be unwound by cutting one end of each leg of the CMC at the lesser number of turns you decide upon, and bearing back, connecting to it, without having to remove the torroid which doesn't come out unbroken.
The OPT has 95 primary turns so we are looking originally at 110 primary volts but now 154 primary volts.
I am a lttle conscerned we are stressing components by raising the operating voltage. Perhaps where we have inserted a C filter we could change that to an RC filter. This will have to be experimented with but I could envisage a 200 ohm + 20 watt resistor on a heatsink.
The over voltage has affected the frequency, possibly because of saturation in the choke. It would then also affect the quality of waveform and the OPT would probably be saturated.
So we need to take steps to get the operating voltage back to where it is intended.
I would like the frequency more up to 70khz or above if at all possible.
I plan to use this out put torroid to set me up for heating the PX4 amp. I thought I would wind the primary for 2 turns per volt, then I can set my voltages to the accuracy of 1/2 a volt increments. I have to find 2.5v 4v and 7.5v once each for each channel. I am thinking that the single grounding cap on the first output torroid should take be sufficient.
So i don't need to ground each secondary of my second torroid.
At this rate it takes two supplies to make each one. But they are so cheap it isn't worth buying seperate torroids, which near enough cost as much as the whole kit and caboodle.
there will be losses, but the transformers I have are 20 to 50 watt and I am using them on the 20 watt end of that window.
Ex perry mints to follow.
A picture tells a thousand words.
The heavy handed Barker treatment left a void. ( i am better with pipework)
After delicately trying to remove a small RF choke for surgery on it.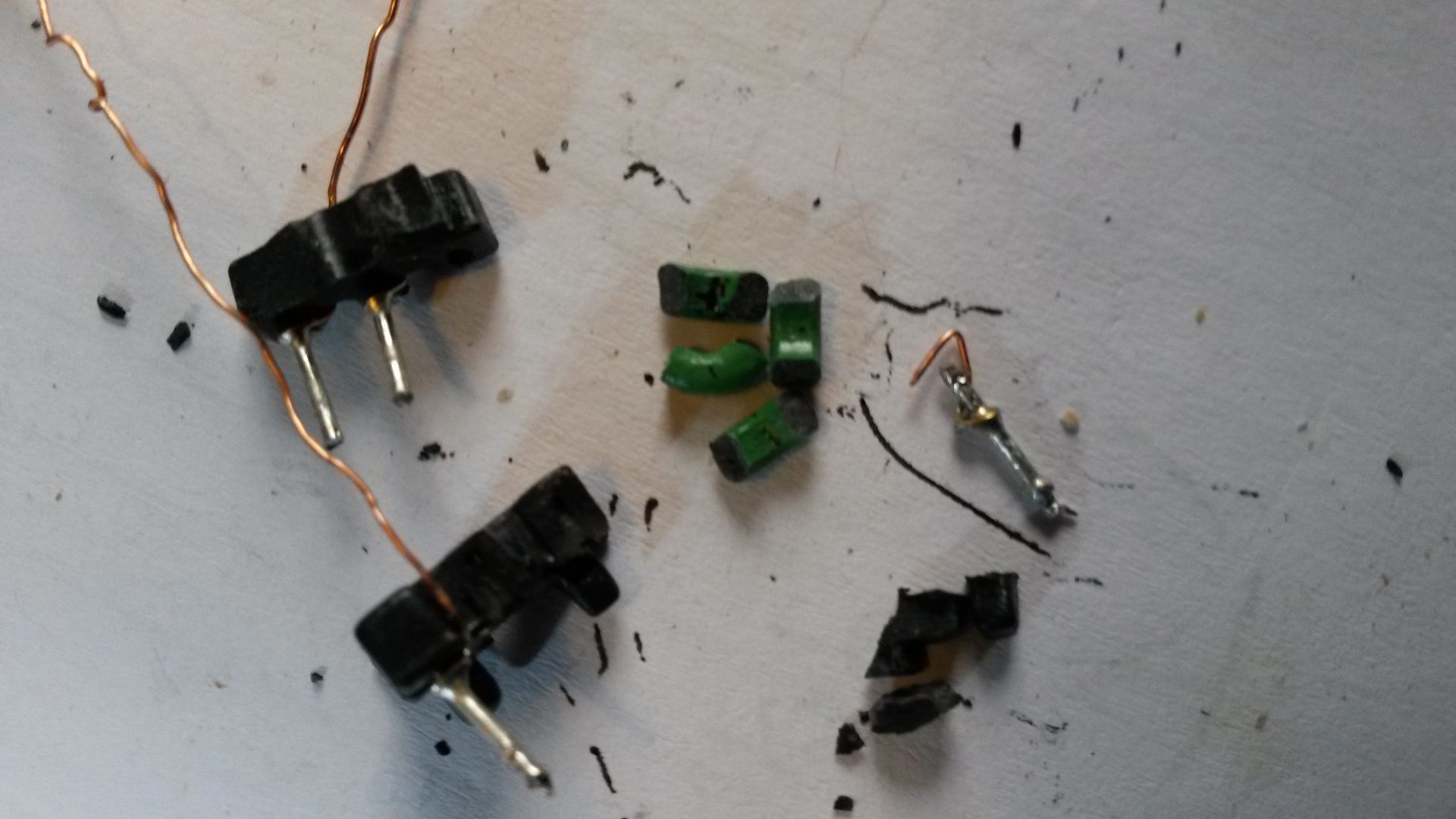 The disected OPT.